13 Nov 2023
The UK Concrete Show announces media partnership with The Concrete Society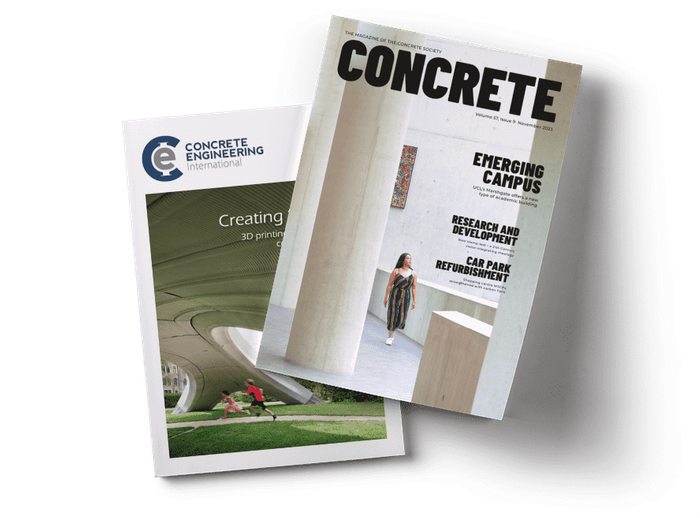 Richard Bradbury, Event Director of the UK Concrete Show, explained: "The Concrete Society brings together members from different disciplines and backgrounds to provide genuine expertise in the field of concrete and celebrate its exemplary use in construction. We are delighted to be working more closely with them."
This collaboration will include comprehensive promotional activity across The Society's media platforms. Visitor marketing campaigns will feature in Concrete Magazine, which provides essential reading for the concrete industry and is sent free to Society members, as well as Concrete Engineering International, which targets the global concrete industry. Visitors will also be reached online through the Daily News Alert service and advertising across relevant sections of concrete.org.uk.
The Concrete Society will also contribute to the 2024 seminar programme at the Show, presenting an overview of the services they provide to the industry.
Kathy Calverley (MBE), Managing Director of The Concrete Society, commented: "We welcome the change of ownership at the UK Concrete Show and look forward to working with the QMJ team to share best practice and support the UK & Ireland concrete industry."
The Concrete Society is an independent membership organisation dedicated to supporting the use of concrete. It offers technical advice, publications, education, and events to its members and the public, and welcomes new members who share its passion for concrete.
The UK Concrete Show returns for its 12th edition NEC Birmingham, 20–21 March 2024. Visitor registration for the event will open by the end of the week at www.concreteshow.co.uk
If you're interested in exhibiting at the event, call David Fisher on +44 (0) 115 865 8283 or e-mail david@concreteshow.co.uk for the latest stand availability.
To keep up to date with all the latest show news visit www.concreteshow.co.uk